The Seven Sisters Chalk Cliffs
I recently borrowed England's 100 Best Views from the library and was thrilled to discover that we've managed to visit quite a few of Simon Jenkins' favorite English vistas. One place we hadn't explored looked breathtaking in this book, and a rainy weekend forecast in Birmingham prompted us to power up The Minnow and head for the Seven Sisters Country Park for some hiking and fabulous views.
The Seven Sisters are a series of 7 undulating cliff faces in the South Downs National Park in East Sussex, southeast of London. Around 100 miles of trails stretch over their chalky tops. The hiking is easy and peaceful as long as you stay far enough away from the open cliff edges. I still can't get over the diversity of England's landscapes. It all takes my breath away. Even though we had a cloudy day, the white cliffs were spectacular and almost glowing through the mist.
Our first stop was Seaford Head Nature Reserve and Cuckmere Haven where we could see the cliffs in their entirety unfolding to the east.
The Cuckmere River was a popular inlet for smugglers and so coastguard cottages were built along the river mouth to keep an eye on things. I believe these cottages are now privately owned and the owners have the most incredible view of the coast. Can you imagine living here? Right on the edge of a cliff!
The coastal path does not bridge the river so we drove around and parked near Birling Gap to begin our hike. The cliffs are apparently eroding at a rate of 3 feet a year with pieces regularly falling into the sea below. Nothing is preventing you from slipping, falling, or being blown over the edge. I read that because the cliffs are allowed to erode, you can eat the chalk since its fresh. Apparently it can aid digestion. Noooo thank you.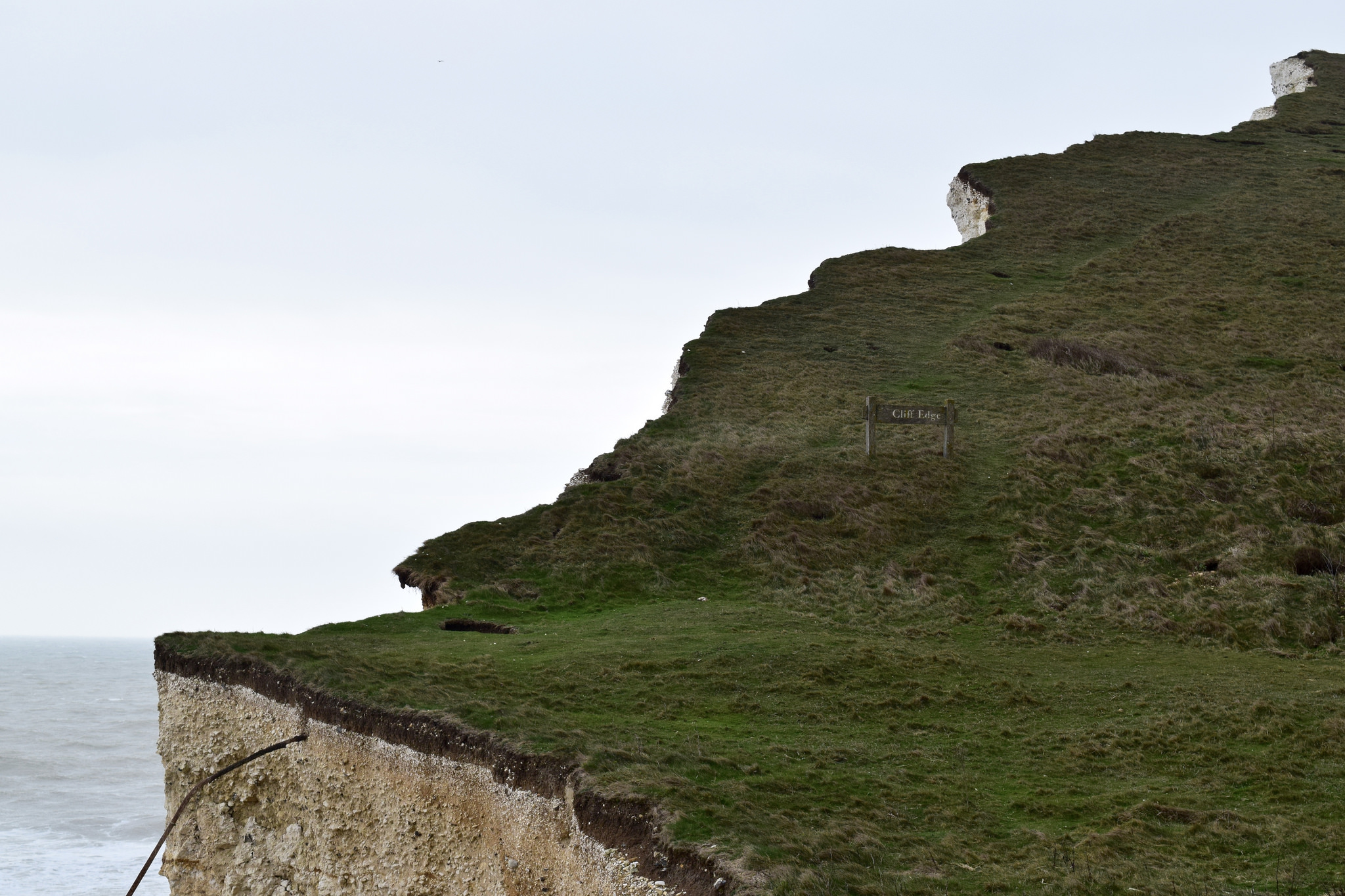 You haven't truly experienced a day of traditional English walking if you don't top it all off in a pub, so we visited super cute Beachy Head Brewery before heading home.
The Minnow decided it wasn't interested in going home, however, and it popped a tire on a sorry excuse for a two-way country road before we even made it to the motorway. Our spare tire looks like it belongs on a wheelbarrow, so fortunately there was a pub/inn nearby with a room to spare. One of the wonderful things about the English countryside are these great little pubs with attached accommodations. We've stayed at a couple iffy ones, but this place was so nice! Not so bad being stranded in a posh inn! The main building with the pub and restaurant is from the 14th century. And, best of all, the name of this place was Blackboys. Truly. This would never work in America.
After a terrific dinner, restful sleep, and lazy breakfast, a nice man showed up with a new tire and we were on our way back to Birmingham. We definitely recommend Blackboys, by the way. Super friendly people and their food was well above average for a pub.
To top it off, all the little lambies were out and about in the fields! Spring is truly the best in England. These little guys are adorable.